DISCOVER EDT
PROCESS. ANALYZE. REVIEW.
PRODUCE. PRESENT.
Request a confidential FREE consultation to discuss your litigation support requirements.
Need help now?
Complete case management for litigation and investigations
EDT software provides complete case management for litigation and investigations. It integrates eDiscovery activities end-to-end from processing to analysis, review, production and presentation in court.
Finally, you have all the features you need to run your whole case end-to-end without any data movements, saving time and money.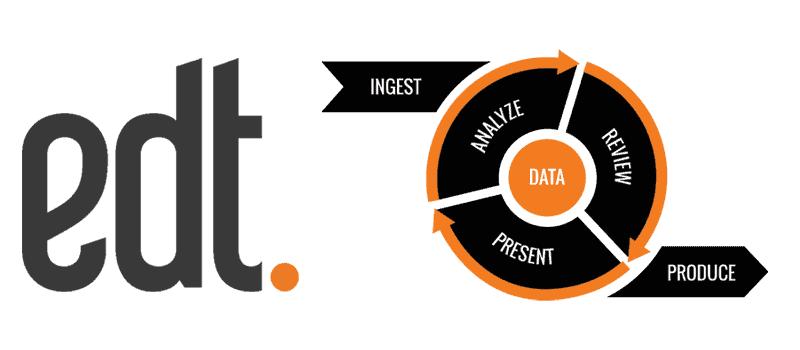 While the Streamline-supplied Summation database meets our document management needs for litigation, it is the exceptional service provided by the Streamlined Litigation Support team that most impresses us. In ten years of dealing with Streamlined, never once have they failed to deliver. And we know we will get a cheerful and positive response when we ask for help. I recommend SLS without reservation."
SLS provide discovery support for our team that is pro-active, professional and tailored to our needs. Having used their services for a range of matters, in our experience their training programmes, technical support and response times are excellent."
I run Summation as an efficient means of managing and analysing large files of documents and information. The team at SLS have provided an excellent standard of support and prompt assistance in training and file establishment. I have no hesitation in recommending them."
Give your team the power, flexibility and speed that they need to put your best case forward.
Specialist Team + Leading Technology = Complete Litigation Support Solution